HASH ROSIN MAKES EVERYTHING BETTER
At Rosin Heads, our goal is to restore the relationship between indulgence and cannabis consumption with beautifully crafted chocolates that focus on taste, quality, and precise dosing.
We use strain specific Live Rosin and match the strains terpene profiles to our chocolate flavours, providing a sensory experience that is out of this world.
To put it simply, Hash Rosin is the finest type of cannabis extract that exists. We would leave it at that, but there is much more to the story. Every Rosin Heads drop is a collaborative artwork. It is the culmination of the artistic expression of the grower, the hash maker and the chocolatier.
Hash Rosin is produced by harvesting cannabis plants at peak resin maturity, separating the resin from the plant material, then applying heat and pressure through filtration to extract the active compounds. Once pressed the rosin goes through a proprietary vacuum decarboxylation process ensuring no terpenes are lost or oxidized in the process.
Each Piece of Rosin Heads chocolate is infused with 10mg of Strain Specific Orange Tingz Hash Rosin (73-159 Micron), because let's face it Hash Rosin makes everything better
Experience elevated flavours not yet seen in the legal space. Artisan chocolates made with care using only the highest quality ingredients at a price that is sure to delight chocolate lovers of all demographics!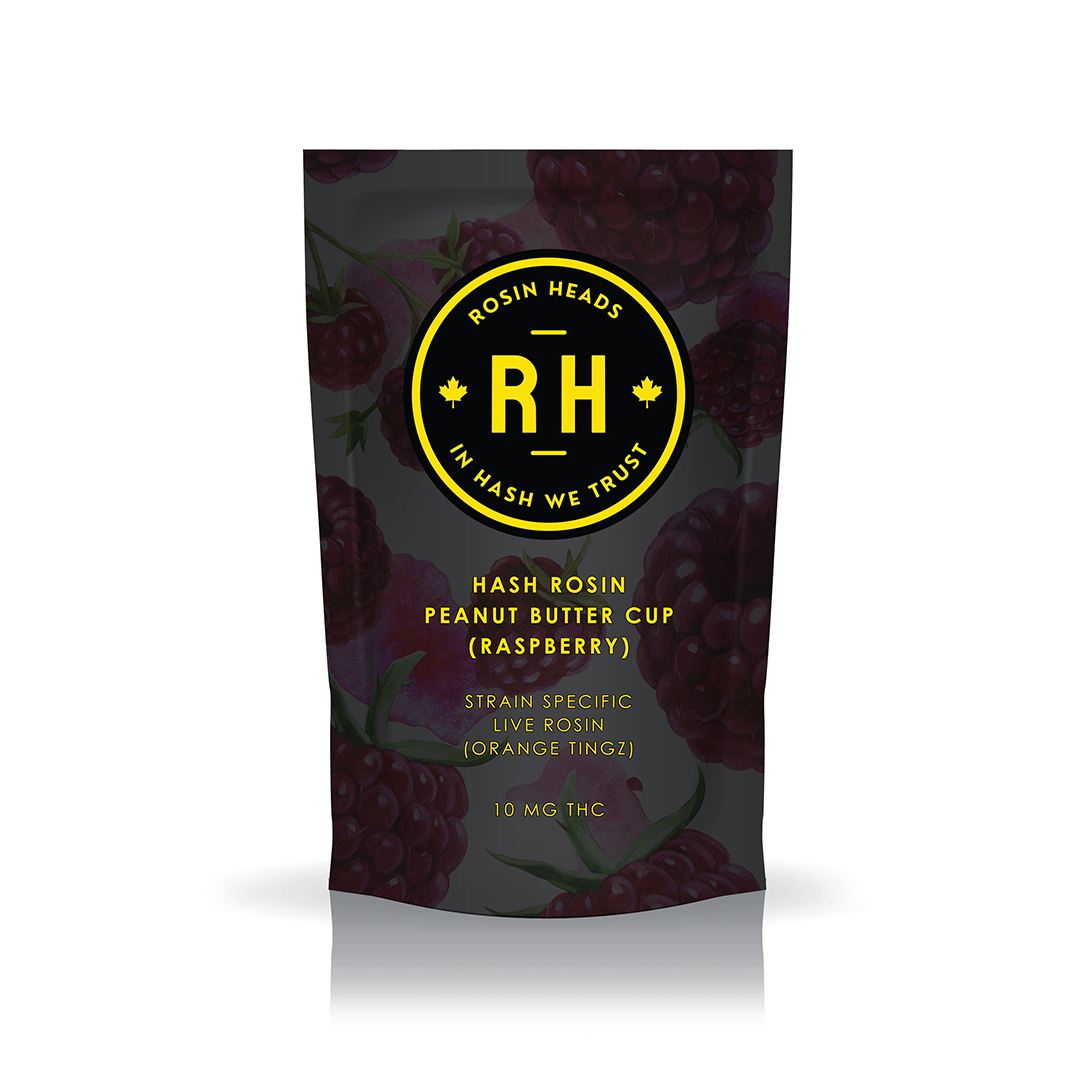 Hash Rosin Peanut Butter Cup - Raspberry
Made with real raspberry puree and naturally decadent peanut butter, this tart and refreshing flavor presents a familiar and comforting indulgence. Perfect to satisfy your sweet tooth.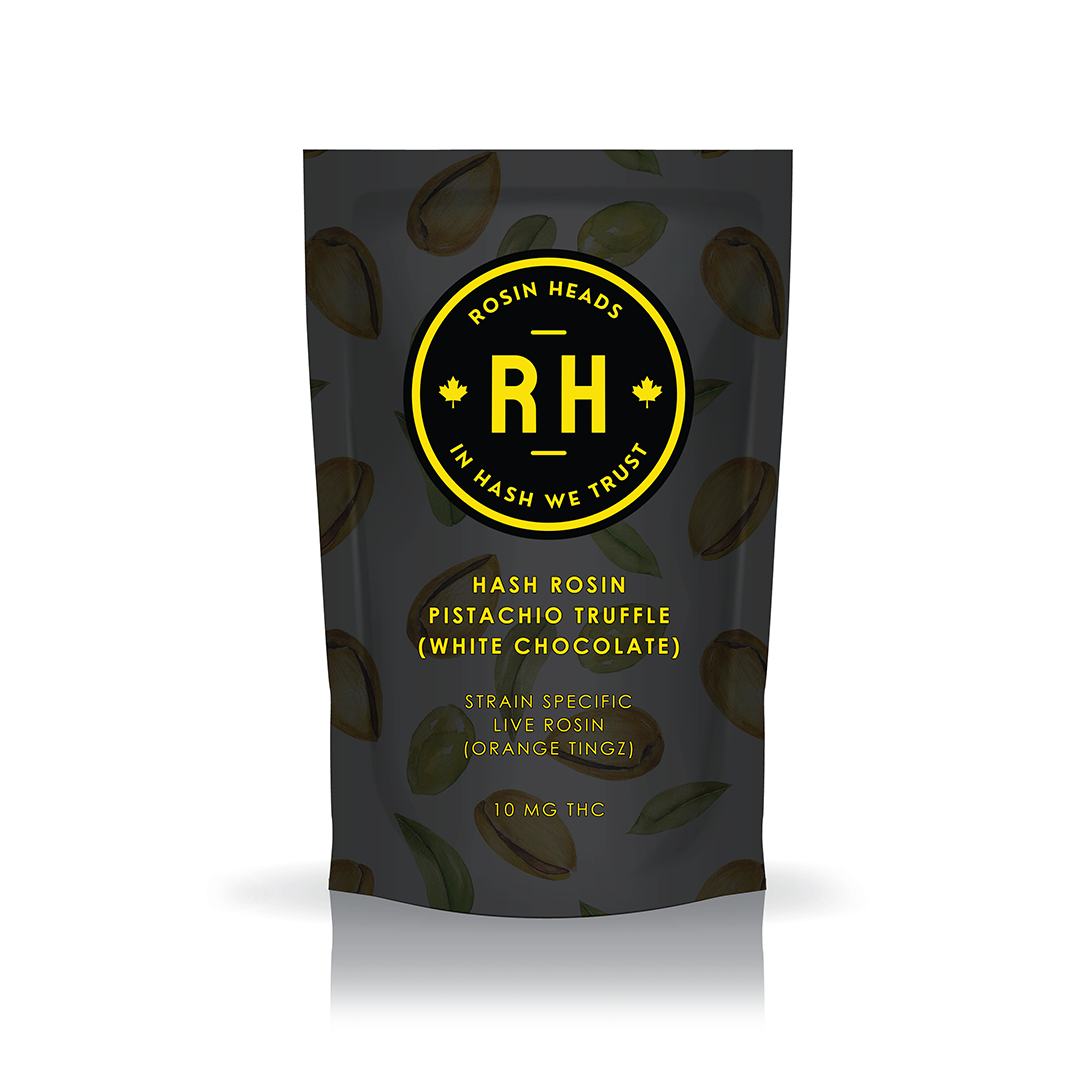 Hash Rosin Pistachio Truffle – White Chocolate
Perfectly tempered White Chocolate Shells surround a rich, creamy and seriously decadent Pistachio filing. Made with real pistachio paste for a true authentic flavour. Slightly sweet with an earthy nutty flavour, this is adult chocolate at its finest expression.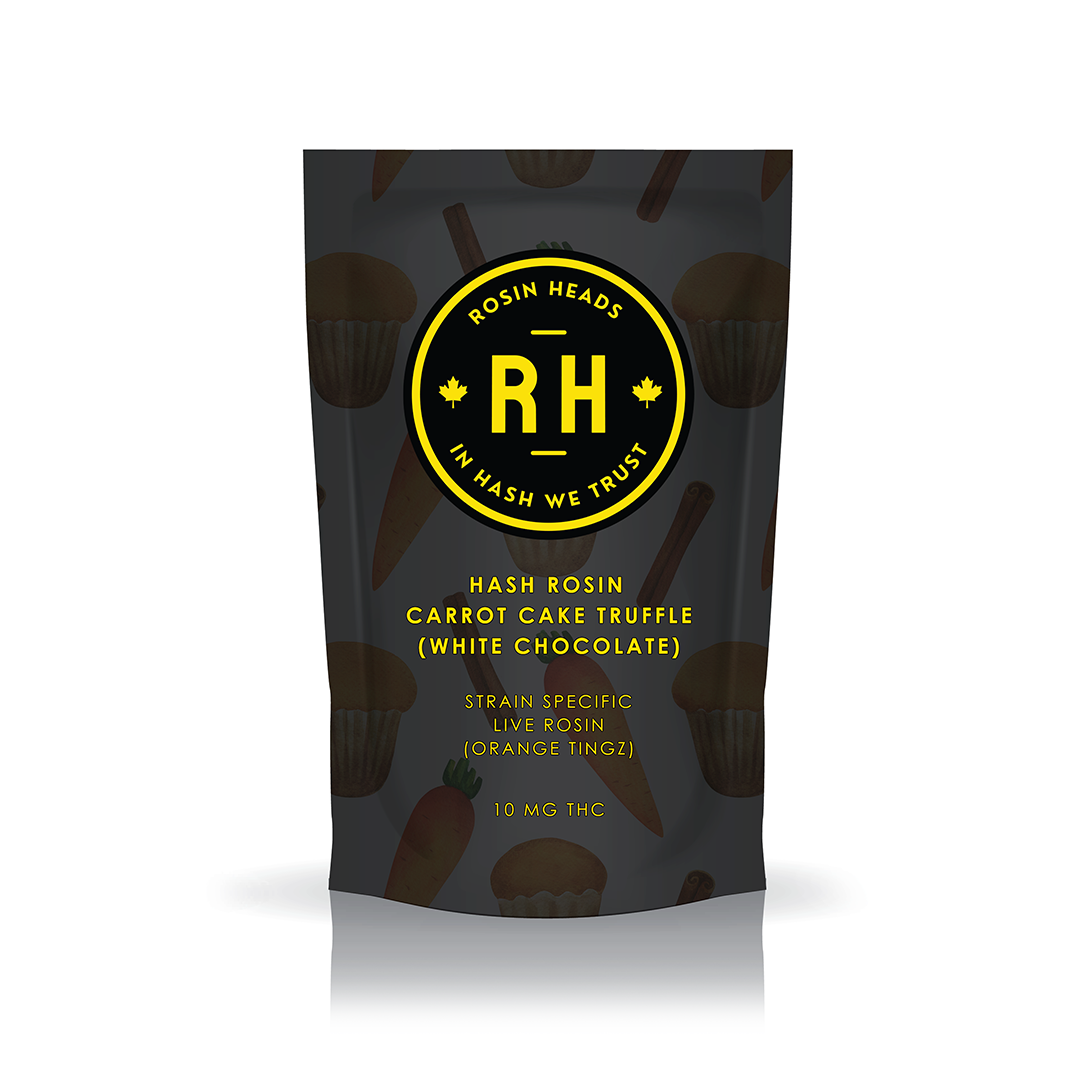 Hash Rosin Carrot Cake Truffle – White Chocolate
Perfectly tempered white chocolate surrounds a white chocolate carrot cake filling that is to die for. The first bite reveals hints of cinnamon, spice and dough followed by a rich and decadent cream cheese icing flavor blast. Your favorite cake flavor now in a chocolate truffle.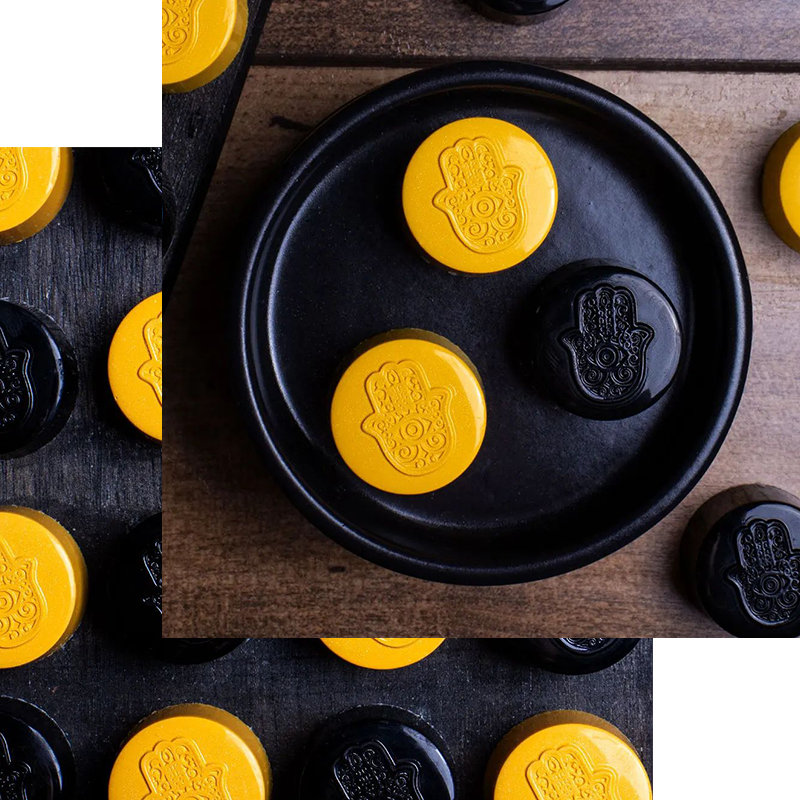 "This is just the beginning. With the support and respect of industry leaders, our intimate knowledge of consumers and a robust product portfolio, the foundation is set to bring Rosin Heads to market with unique limited time offerings and collaborations with other craft extract brands."
– Todd Neault
   Founder and master chocolatier